Outpatient Therapy
Outpatient Mental Health care is generally recommended when a person's mental health reaches a point that it disrupts their daily lives, activities, work, and relationships. I provide mental health evaluations, diagnosis, and treatment for children, adolescents, and adults. I help these individuals with trauma, ADHD, relationship issues/distant couples, conflict/anger management, grief and loss, depression, OCD and other mood disorders that changes the courses of our lives.
I can assist you with normalizing, understand, and challenge the negative thoughts, emotions, and/or behaviors you are experiencing in your daily life, including singleness, anxiety, personality disorder, and stress. All these issues can have a tremendous impact on your overall health. Take time today to get a "Mental Checkup".
Mentoring/Life Coaching
This service is targeted at assisting you with your personal and professional relationships. It is designed for those with life changes and adjustment concerns. I will help you work through burnout, job changes, mid-life decision making, feeling overwhelm, and the feeling of being stuck at one of Life's Crossroads. Together we can restore your life through identity development, growth, and discovery, which in turn will transform you into the person you envisioned yourself becoming.
Let's tap into your inner strength and find your purpose. Together, we can find liberation through self-exploration. Let me empower, inspire, and counsellor you, to reach your full potential in life. Let's stop coping with our life challenges and start eradicating those issues so that you can began mentoring, coaching, and inspiring those that are following your headship.
Group Services

(Anger Management, Behavioral Modification and Mood Disorder)
This group addresses behaviors and symtpoms centered around depression, grief and loss, stress, burnout, anger and most mood disorders that affect life domains. Idea for individuals experiencing difficulty on the job, their sociall lives, and in their relationships. Group members will learn applicable tools and techniques that can be implemented and goal driven.
(Addictive Behavior and Substance Abuse)
This group addresses addictive behavioral pattens in substances that include alcohol, prescription medication, steroids, and other mind altering substances. Groups will work to create interpersonal connections within group dynamics in order to build healthy long lasting behavioral patterns that fit individual life goals.
(Disability Adjustment)
Individuals seeking support with addressing challenges associated with areas that include congenital, learning and developmental disabilities. This group focuses heavily on identifying coping skills that will directly support individuals to make healthy adjustments in order to live their ideal lifestyle.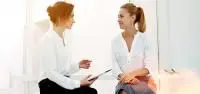 We are committed to your privacy. Do not include confidential or private information regarding your health condition in this form or any other form found on this website. This form is for general questions or messages to the practitioner.